What is Sales Process Automation?
Sales process automation is the act of automating critical steps in your sales process, mostly by the use of a new tool or technology, to reduce the day-to-day workload on your salespeople and the time spent on individual sales, allowing them to focus on the real selling, filling of pipelines, and building relationships.
Recommended article: 9 Tips to Improve Sales Process Adoption in Your Organization
How To Automate Your Sales Process?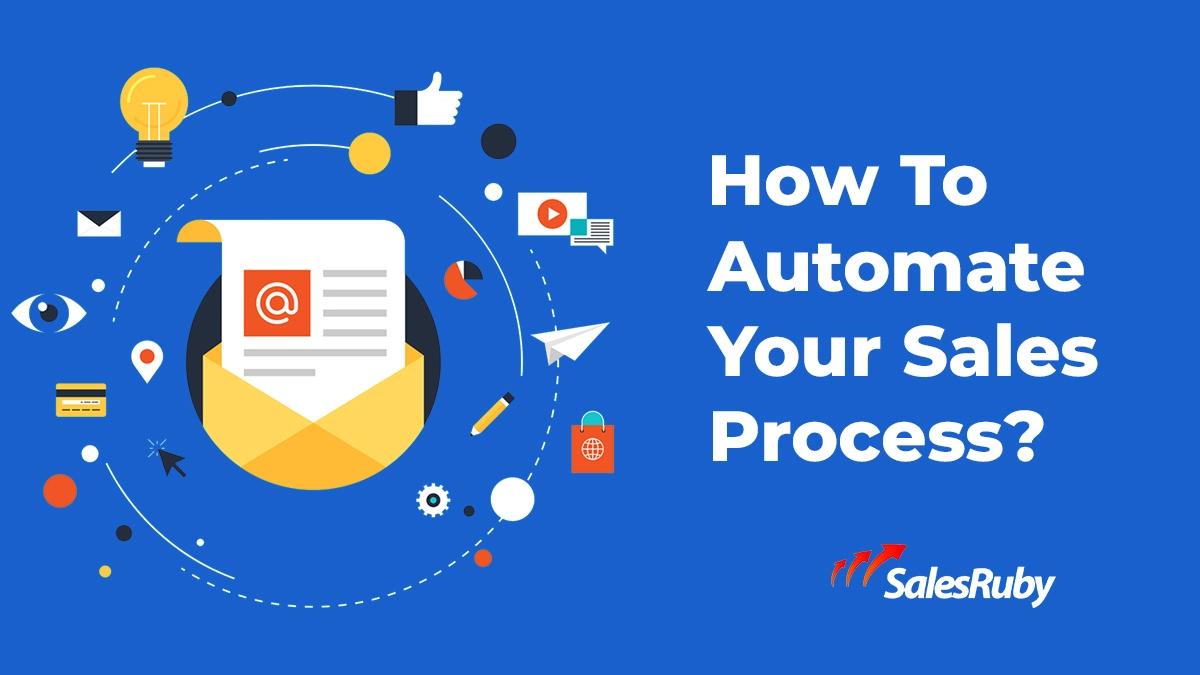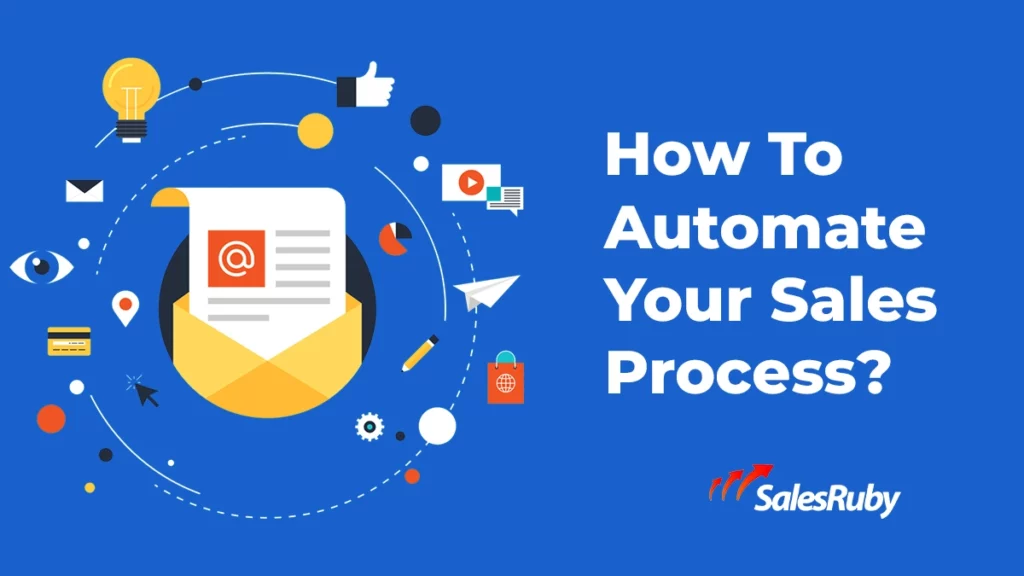 Sales Intelligence tools
Develop or adopt sales intelligence tools to manage and optimize the sales process. Sales intelligence tools make the prospecting, connecting, engaging, and management of leads easier. Personalization of emails and calls can easily be done with these sales tools.
Email templates
Having an email template or format for sending and replying to emails could make the time spent on engaging and advancing sales shorter. 
Providing salespeople with a template to format and personalize reduces the time spent on developing an email completely from scratch.
Schedule appointments
Meeting scheduling tools integrated with your CRM will reduce the time spent on follow-up and the tendency to forget about the meeting by both parties.
Meeting scheduling and CRM tools send periodic reminder emails to clients leading up to the meetings, with the feature of adding meetings to the calendar.
Auto-reply and autoresponder
Auto-reply and autoresponder are automated responses, emails or SMS sent to prospects or clients at every stage of the buying journey. 
There is no need to do manual follow-up as follow-up is automated and formatted to ensure the recipient receives a personalised message.
Distribution of tasks
It could be beneficial to automatically assign sales reps to leads and tasks. Caution will also be employed to ensure tasks and prospects are assigned to the most capable salesperson. Bitrix24 allows for automatic assignment of tasks and also manages the stress level of each staff member based on tasks and the amount of time spent on the platform.
Can Sales Process automation work for my sales team and company?
Irrespective of your industry, manpower, and revenue strength, there are a number of sales intelligence tools to help automate your sales processes. Most importantly, it is appropriate to effectively optimise and implement sales tools to meet the company's goals.
sales process automation tools
Effective automation of a sales process is dependent on the business goal. 
Customer Relationship Management ("CRM") is a software system that helps business owners easily track all communications and nurture relationships with their leads and clients. 
CRM as a sales automation tool makes the management of contacts easier and more seamless. Getting rid of multiple spreadsheets and databases.
Most importantly, CRM allows the personalisation of communication with customers or clients and provides detailed conversation/progress of a lead at a glance. Provides insight on buyers' journey and behaviour, receives and tracks prospects.
Examples: HubSpot CRM, Salesforce, Pipedrive
Lead prospecting Tools
They are tools employed by salespeople to find and connect with prospects. It involves getting details about this prospective client, including contact details, job role, and the organisation they work for.
These tools help organizations achieve their biggest goal, which is generating revenue by helping them find and engage with the right client.
Examples: Cognism, LinkedIn Sales Navigator, Outreach.io, Crunchbase
Sales Engagement Tools
As the name implies aid the communication between client and customers, with interaction into the CRM (though some CRM has this an inbuilt feature). This includes calls and messaging (in-app and off-app) and email communication.
Examples: Mailchimp, ActiveCampaign, Salesloft, Outreach
Meeting Scheduling
These tools usually let you connect your calendar, figure out when you're busy and when you have time, and let other people pick the time that works best for them.
Examples: Calendly, Google Calendar, Calendar.
Let's help you optimize your sales process and transform your revenue outcome. Speak with one of the SalesRuby consultants.