Discover the reasons why your sales team keep underperforming.
Managing an organisation can be tough. Managing the sales team can be even more challenging with all the priorities, tasks, pressure from the C-Suite and the stress of hitting projections since the organization's performance is dependent on that of the sales team.
Time again, when we consult with several revenue teams, a common question that often comes is "Why does the sales team keep failing to deliver on their target?" The typical response we give is; it could be a number of factors that leaders need to critically look inward in their business to pinpoint.
But the problem is that some leaders do not understand which factors to examine. In that light, let's take a quick deep dive into the possible factors why your sales team don't perform:
Poor Sales Training
Sales have transformed, have continued and will keep chaining. Your success depends on your salespeople's understanding of the selling and the sales process as a business.
With effective sales training, you can grow and scale your numbers. Training should often exceed the onboarding period. Over 60% have confirmed that frequent training is essential to the performance of the sales professionals.
No Structured Sales Process:
It doesn't matter how talented your sales team is, or how hard you work. Without a roadmap for success, you're making your life a lot harder than it needs to be. A specially designed sales process sets your team up for success.
What a  sales process necessarily does is it sets a repeatable number of steps that your sales team takes to convert a prospect into a customer. Having a standardised sales process adds structure and accountability to your sales activities, leading to a higher win rate and shorter sales cycles. If your team doesn't have one and is constantly optimized, chances are they will struggle to meet their numbers.
They Are Not Equipped With The Right Technology/Tools: 
When salespeople do not have the right sales technology tools to work with, their productivity drastically reduces. 
By embracing technology such as sales process automation tools: lead intelligence, sales cadence, and effective use of a CRM, salespeople can waste less time doing data entry, understand more about their leads, and document all of this information so it's shared across the organization giving leadership adequate data insights that help them optimize the entire sales process.
Recommended article: Sales Enablement Explained
Inadequacy of Marketing Support:
When sales and marketing teams are 100% aligned, there is no limit to what can be achieved. In most organizations, marketing is responsible for generating highly qualified leads that will convert to new customers and grow the business. In an instance where they are not generating leads, your sales team's pipeline is low on prospects which in turn affects their conversion ratio. 
Marketing can also be strategic at every point of the sales cycle, they can help to create the right content at the right time to funnel prospects towards a purchase. When your sales team have strong marketing support, they will highly perform and deliver revenue results.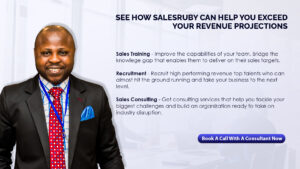 Wrong Team Makeup:
What kind of people do you have working in your sales team? Do they know what they should be doing to improve sales and revenues?
A bad hire is not something that you can always wish away. The skillset of your salespeople matters. Some people don't have it to be empathetic, time conscious, problem solvers, etc. And if someone lacks passion for the job, then you can't force them to display it when working.
If your sales department is not performing well, it may be time for new hires. The make-up of your team goes a long in determining the overall team motivation. A team full of underperformers will have almost zero motivation to deliver.
It pays to understand the factors that affect your sales team's performance so that you know what to do. You may be forced to communicate with other departments within your organization to remove the barriers. But sometimes, you will have no choice but to think outside of the box. Preparation is the key to your business survival.
Recommended article: How To Attract And Retain Top Talents In Your Organization
Conclusion
Having sales team that perform exceptionally is the goal of every leader. Aside from training your sales team and setting up a sales academy in your organization. salesRuby can help you recruit the right talents for your business. Need to speak to a SalesRuby consultant? Reach us here or send us an email